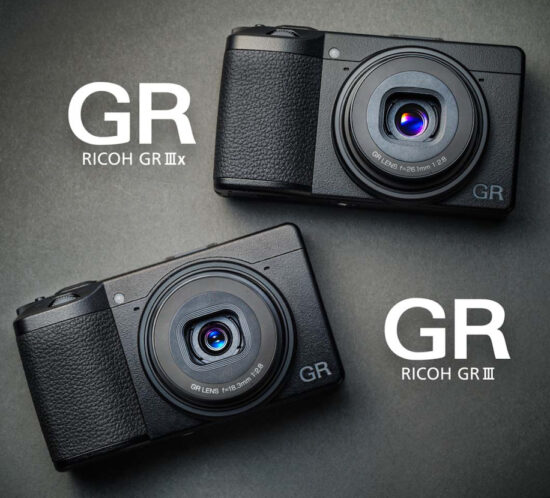 Ricoh China announced a supply shortage of GR cameras. A quick check at
Adorama
,
Amazon
, and
B&H Photo
shows that all GR cameras are currently out of stock: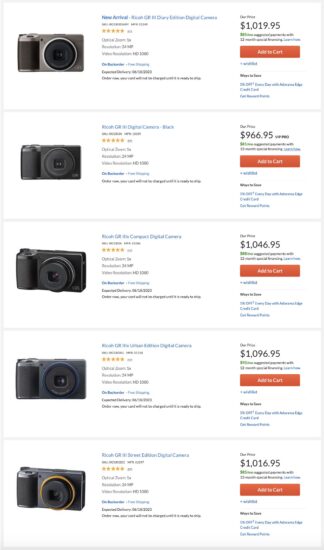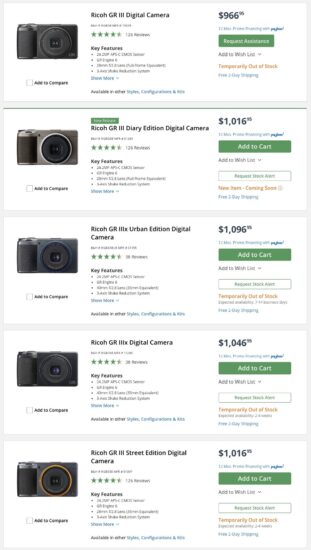 In Europe, some of the GR models are also out of stock, others
have a warning of high demand
:
Here is the translated press release from China:
To fans of Ricoh GR series cameras

The word "scarcity" has never been included in the business plan of Ricoh GR series cameras. At present, the production capacity of our factory cannot fully meet the needs of the global market, not only in mainland China, but in fact there are different degrees of out-of-stock situations in various regions of the world.

It is our principle not to compromise the configuration and quality control of Ricoh GR series cameras in order to cater to the market, and it is also one of the keys for Ricoh GR series cameras to be recognized by the market

Because of our consistent insistence, we have to bear the pressure from the market demand, and we will continue to ensure that all Ricoh GR series cameras meet our production standards without compromise, even if it takes a lot of time and effort. We will continue to do our best to improve

The production capacity of Ricoh eR series cameras must be based on the premise of "ensuring that all product quality meets the specified qualified standards".

Finally, we declare: we oppose all kinds of price increases in the market that harm consumers. It is recommended to make an appointment through the formal channels officially certified by Ricoh Imaging, and wait patiently for the purchase of Ricoh GR series cameras.

Thank you fans for your love for Ricoh GR series cameras. (

Ricoh China

)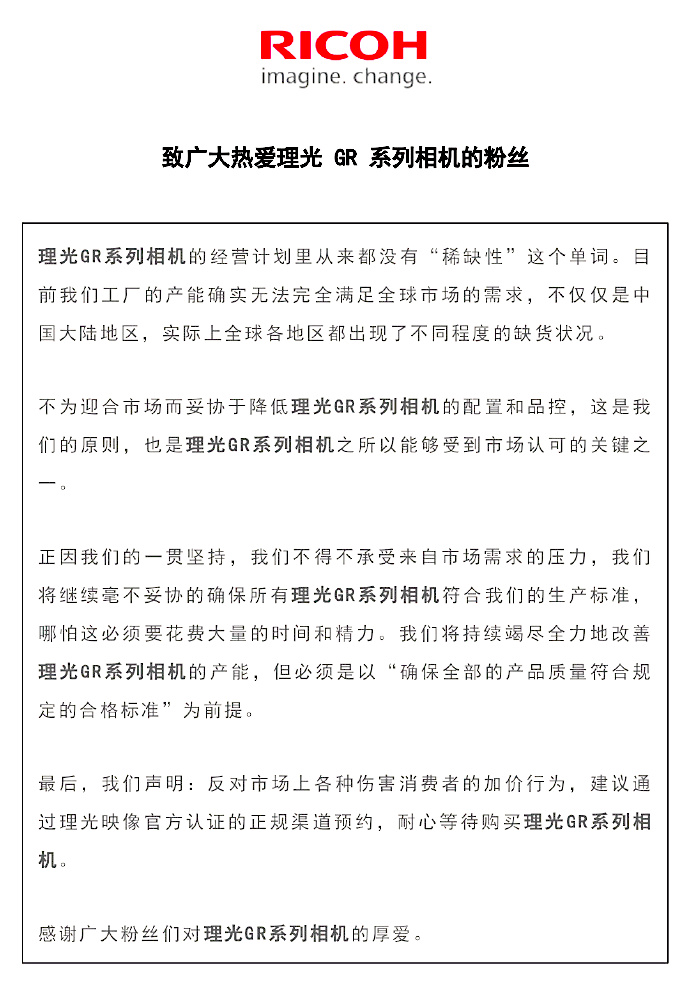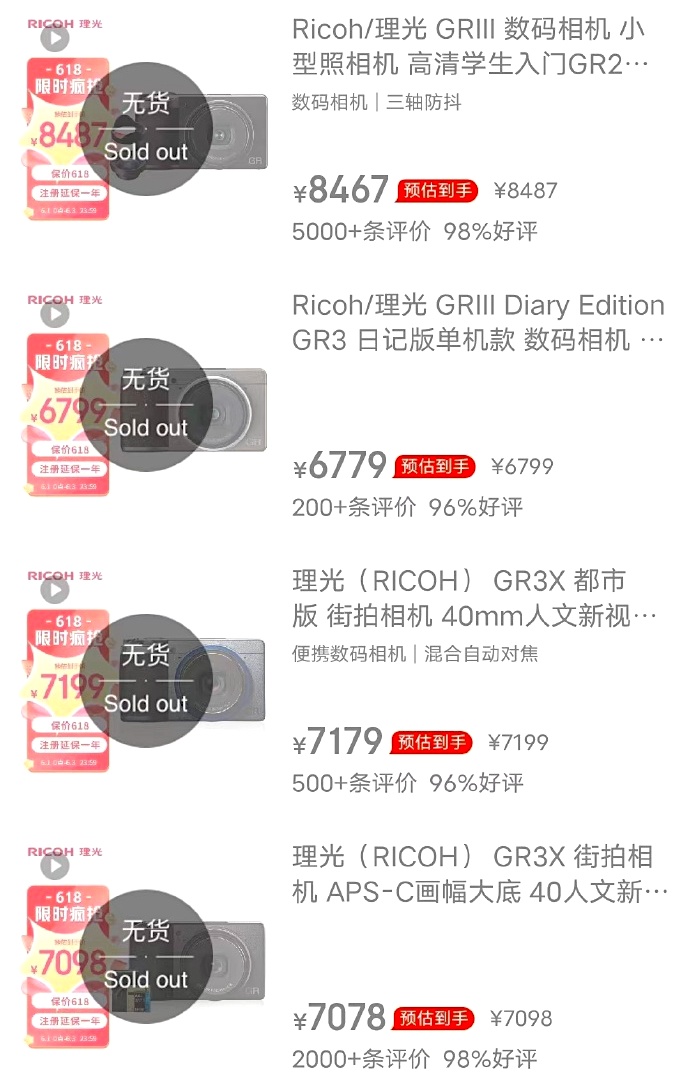 The post
Ricoh China announced supply shortage of GR cameras, all GR models out of stock at Adorama and B&H
appeared first on
Pentax & Ricoh Rumors
.
Related posts:​
Continue reading...