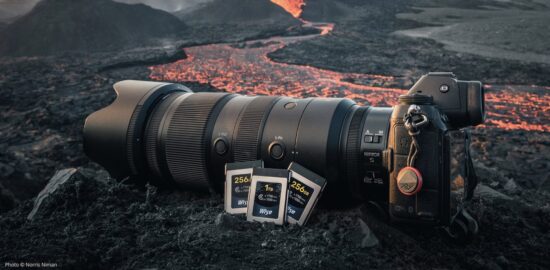 Wise announced three new CFexpress memory cards (160GB, 320GB, and 640GB) with a minimum sustained write speed of up to 1400 MB/s. Here is the compatibility chart for Nikon cameras (click for larger view):

Additional information (Wise CFexpress memory cards
are sold at B&H Photo
):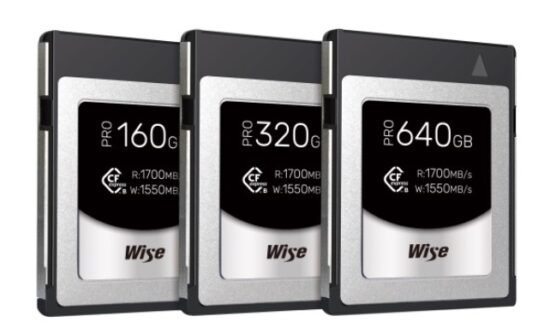 Wise Advanced Unveils Next Level CFexpress Type B PRO CFX-B160P, CFX-B320P, CFX-B640P

Taipei, Taiwan – September 14, 2021 – Two years after releasing the CFX-B series, Wise Advanced Co., Ltd. today added a new PRO line of CFexpress Type B memory media in 160GB, 320GB and 640GB with minimum sustained writes of up to 1400 MB/s for professional creators that need peace of mind during projects.

The Wise CFexpress Type B PRO memory cards are designed with improved product lifespan and sustained speed in applications that require frequent higher levels of data reading and writing. "Through customizing NAND commands and firmware algorithms, it optimizes both endurance and performance in line with native SLC NAND," said Jack Tsai, senior engineer of Wise Advanced.

"The blistering minimum sustained write speed of 1300-1400 MB/s sounds like overkill for the current highest camera video requirements, which is around 325 MB/s in 8K RAW 29.97p (12 bit). What that means is, in today's cameras, it's nearly impossible to drop any frames or lose any data because the write speed is much more than enough for the current codecs."

"However, we are excited to see faster video codecs with more pristine details in the near future," added Frank Wang, founder and CEO of Wise Advanced. "Actually we did a fun media test for our PRO cards by using our card reader and USB 3.2 Gen 2 cable connecting to the Blackmagic URSA Mini Pro 12K. As per our expectations, the media successfully recorded without dropping any frames in 12K DCI Blackmagic RAW 5:1 40p, which maxed out the constant bitrate requiring around 963 MB/s sustained writes. We are excited for the new group of cameras that will be released to take advantage of this new card."

"Regarding photography, we look forward to seeing the expanding buffer on the upcoming flagship models such us Canon EOS R3 and Nikon Z 9 so the professional photographers are able to achieve continuous high-res burst shooting with shorter 'reload' time."
The post
Wise announced new CFexpress memory cards (+ Nikon cameras compatibility)
appeared first on
Nikon Rumors
.
Related posts:
Continue reading...